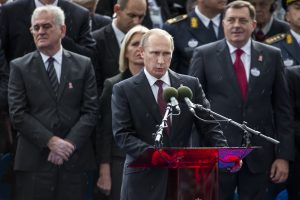 Many observers of Russian politics have been perplexed by the high levels of popular support which President Putin has been able to command. This is despite the fact the he has centralised power in the Kremlin, reduced the powers of the parliament and the opposition, and led an assault on democratic freedoms and civil liberties.
This talk will discuss the sources of support and opposition to Putin's regime and assess the possible dangers that lie ahead during Putin's fourth term in office.
Everyone is welcome. This event is free and non-bookable. Places are limited so please arrive early to avoid disappointment. Doors open at 5pm.