As more of our lives become digital, we use the internet increasingly for dealing with everything from applying for a driver's license to shopping and social networking. Do you suffer from having too many passwords and pin codes that you can't remember?  Do you find that the ways you share your identity for example travelling internationally, in the supermarket and with the bank are unpleasant and frustrating?
The research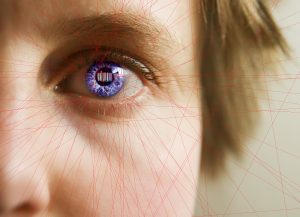 being undertaken at the University of Dundee, and its partners, is developing new and more pleasurable ways of establishing that we are who we say we are; including jewellery that contains our emergency health information, and scarves that contain our basic ID info.
Come and hear about these new developments and try them out for yourself.
Join us in the relaxed atmosphere of the McManus Café for a short talk followed by your chance to ask questions and discuss the topic.
Everyone is welcome. Free. Non-bookable. Please arrive early to avoid disappointment. This event is likely to last one hour.