In the UK it is estimated that over 300,000 missing person's incidents are recorded by the police each year which means that a person in the UK is recorded missing by the police approximately every two minutes and a typical police force can expect to respond to, at the very least, one new missing person report every day.
Up to 80% of all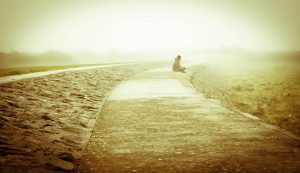 those reported missing will return within 24 hours, often without direct police intervention.
Despite the large numbers of people involved, we know remarkably little about what happens when someone 'goes missing'.   Where do they go and how do they travel? How do they use the environment to hide or find shelter? What emotions do they experience while missing?
Drawing on interviews with adults who were reported missing but subsequently returned, this talk will attempt to throw some light on the experiences of being a missing person.
Join us in the relaxed atmosphere of the McManus Café for a short talk followed by your chance to ask questions and discuss the topic.
Everyone is welcome. Free. Non-bookable. Please arrive early to avoid disappointment. This event is likely to last one hour.