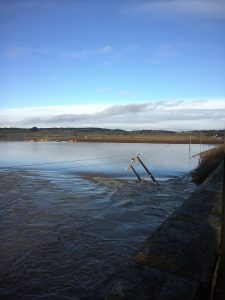 During the winter of 2014 the UK was hit by an exceptional run of winter storms, leading to serious coastal damage and widespread flooding. This extreme weather caused disruption to electricity supply across the country, with over 100,000 people facing several days without power.
The loss of power affected remote and urban communities, with vulnerable people considered to be at a greater risk. The companies responsible for maintaining and repairing the electricity infrastructure asked themselves how they could improve their support communities before, during and after power cuts.
Join us for a talk from Dr Irena Connon and Dr Ed Hall from the University of Dundee, who will discuss stories of vulnerability and resilience collected from four very different communities. Irena and Ed's research will help energy companies to plan and respond effectively when future storms reach our shores.
Everyone is welcome. Free. Non-bookable. Places are limited so please arrive early to avoid disappointment. Doors open at 5pm.