A warm welcome to you all after our summer break.  We have got a fantastic series of discussions planned for you from September 2015 to June 2016.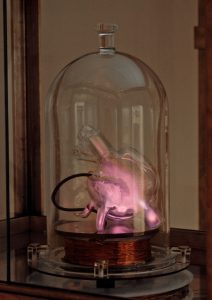 Prof Nikolai Zhelev and Curator Clare Brennan will discuss the exhibition 'Hearts' which is part of pair of shows title 'Hearts and Minds' across two spaces; the Hannah Maclure Centre at Abertay University and LifeSpace at the University of Dundee.
This talk will focus on the Hannah Maclure Centre exhibition which explores scientific and artistic research relating to our life-giving organ, examining incredible breakthroughs in life sciences research and
sharing the work of internationally renowned artists
whose practice is concerned with the heart.
In Prof  Zhelev's lab, miniature beating hearts are developed from human cells reprogrammed to grow as tiny hearts which are then used to investigate preventions and cures of heart disease. This inspired an exhibition of work from artists working across a variety of media, examining the heart in transplantation, the heart as a system and the heart as a poetic object.
Opening times for the exhibitions are as follows:
Hearts Exhibition: Preview night – Friday 11 September, 6pm-8pm
Runs until Friday 23 October 2015 at Hannah Maclure Centre, Abertay University
Minds Exhibition: Preview night – Friday 18 September, 5pm-7pm
Runs until Saturday 18 October 2015 at LifeSpace, University of Dundee
Join us in the relaxed atmosphere of the McManus Café for a short talk followed by your chance to ask questions and discuss the topic. Everyone is welcome. Free. Non-bookable. Places are limited so please arrive early to avoid disappointment. Doors open at 5pm. This event is likely to last one hour.