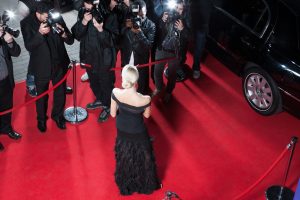 From the earliest days of the film industry, women have played key roles as both professionals and spectators. The division between the two has blurred today in the age of reality TV and social media – but the dynamic relationship between on- and off-screen worlds has always been in place.
Dr Ana Salzberg, from the University of Dundee, will explore the complex engagement between women and celebrity culture, discussing the evolution of stardom and fandom from early Hollywood to contemporary media.
Everyone is welcome. This event is free and non-bookable. Places are limited so please arrive early to avoid disappointment. Doors open at 5pm.