Dundee became a leading centre of British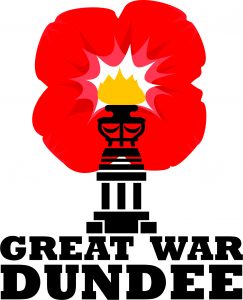 press patriotism and propaganda. As 'war hysteria' quickly reached fever pitch the Dundee press encouraged the public to actively participate in their campaign to pillory any 'shirker' not in uniform and castigating as 'lunatics' or 'liars' any Conscientious Objectors (COs) who refused military service.
This talk examines how the Dundee press helped promote and encourage military recruitment and public patriotism during the Great War.
Join us in the relaxed atmosphere of the McManus Café for a short talk followed by your chance to ask questions and discuss the topic.
Everyone is welcome. Free. Non-bookable. Please arrive early to avoid disappointment. This event is likely to last one hour.