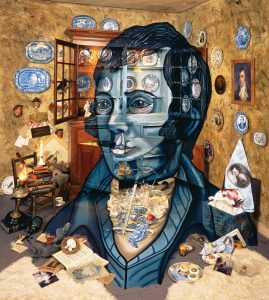 A new exhibition explores the rich collections of objects and art from Dundee's past, as part of the celebrations of The McManus: Dundee's Art Gallery and Museum's 150th Anniversary. Calum Colvin's 'Museography' positions a number of his intriguing photographs within the galleries of The McManus for all to see.
But all is not what it seems. Look closely at the stunning images, and you'll discover a magical and puzzling world, where familiar become fascinating and mysterious. In each photograph, the more you look, the more you see.
Join us for this talk from Prof Calum Colvin, from the University of Dundee, followed by a discussion. This talk will finish at 7pm. The event will be followed by a short guided tour of the exhibition for interested members of the audience.
Everyone is welcome. This event is free and non-bookable. Places are limited so please arrive early to avoid disappointment. Doors open at 5pm.